AT WORKPLACE
SKILL ARTZ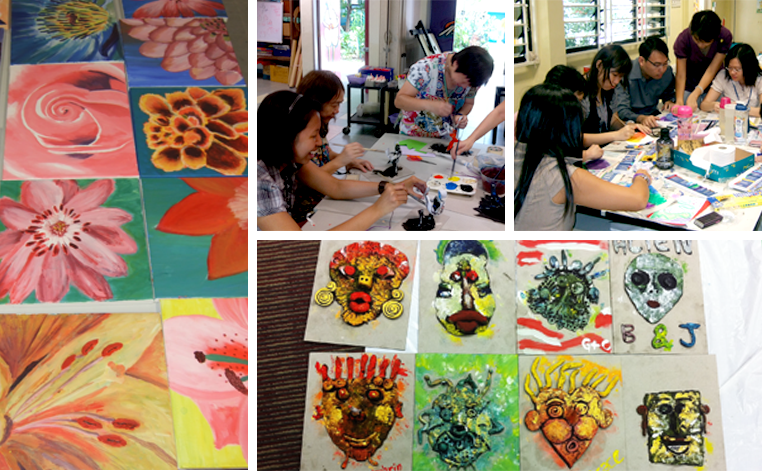 Professional Training for educators
To provide learners with a framework of knowledge and skills in art that will be useful in their roles as classroom teachers as well as practitioners.
This training provides the skills and techniques in Drawing and Painting from both observational and expressive perspective. Learners will learn about the possibilities of the different mediums and the usage of the tools. Development process skills like responsiveness, comparison, and reflection, that are involved in art making, will be incorporated in the program This program will reinforce the learners existing knowledge and is designed to give the learners well-rounded competencies in the two and three-dimensional media.
TEAM BONDING ARTZ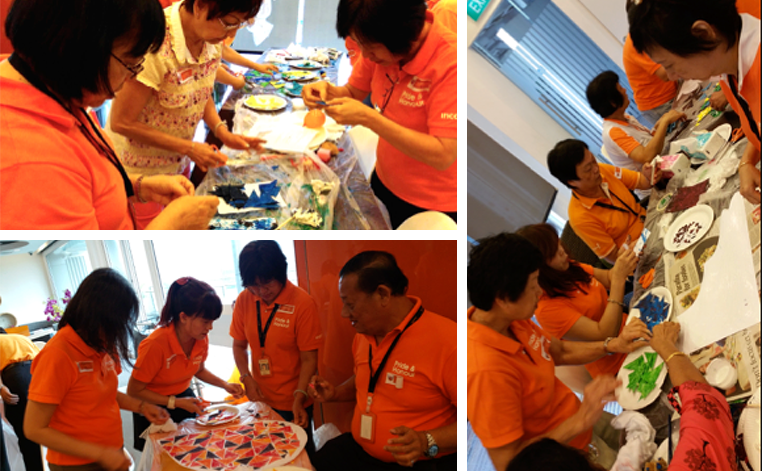 C-COP Team bonding through art exploration
A fun and a comfortable session where the participants will be learning to paint and create a masterpiece with various techniques and mediums.
Our experienced professional facilitators will be teaching the participants how to create different types of brush strokes and textures, the different teams will be given different tasks to perform. At the end of the session, the various teams will be coming together to piece up their painting to form a bigger masterpiece.
In the work process, every member of the team will have to come together to discuss, plan, problem solve and achieve their common goals.
Team Building Learning Points – C-COP
Collaboration through Communication, Observation and Problem solving.
– Be a leader, be a follower
– Critical listening
– Accuracy and Excellence
ART SPA – CHILLAX
How would you like to reduce stress at the office, increase creativity and productivity, enhance employee morale, broaden appreciation of diversity, and encourage open dialogue? Art in the workplace promotes all these fundamental needs — and even more — for any successful business. Engage staffs in a relaxing art activity, art spa provides different types of activities from painting to printmaking, clay modeling to mosaic and any other customised activity.